Learning to drive can be a slow, yet rewarding task. But sometimes, life means that we need to complete tasks sooner rather than later. If you need to learn to drive quickly, whether it is due to time constraints, work commitments, or other needs including family life, Go For It can provide high quality intensive driving courses in the Sheffield area to help you reach your goals fast.
If you need to pass quickly, without compromising on safety, an intensive driving course with Go For It is the best option for you. Before you book your intensive driving course in Sheffield with us, please ensure that you have a valid theory test pass certificate.
Sometimes an intensive course can be described as a 'crash course' – this isn't the case with us, don't worry! Our aim is to help you pass, and ensure that you're equipped to avoid crashes or mishaps in the future. Whether you have had several lessons before or none at all, we can tailor our courses to meet your specific needs. Even if you have failed previous tests in Sheffield, our intensive courses can offer a fresh perspective, and a much needed refresher on your skills before your test. As our intensive courses are bespoke to you, our first step is to assess your level of driving skill, and determine how many hours of intensive driving lessons you will need to get you fully prepared for your test. We can estimate this over the phone, if you let us know about previous experience, but we can only confirm this after the assessment drive.
If you have some free time over the holidays, take all of the lessons that you need, and your test, in one sweep. With our intensive driving courses, there is less time to forget what you have learned if you cover the lessons in a shorter period of time. We can also conduct our intensive courses in manual, or automatic cars.
Driving Assessment
Your intensive driving course begins with an in-depth assessment, where our qualified intensive driving instructors can find out your level of skill, and knowledge when it comes to driving. Our initial assessment takes 2 hours, and after this we will be able to assess how many hours of lessons you need throughout your intensive driving course before your test.
Your intensive course instructor will introduce you to our training car, and see the standard of your driving once you are used to the car. We're even more thorough than the examiner – we need to see exactly where you can improve, to prevent any nasty surprises when it comes to your test! Our friendly instructors don't make it feel like you are being assessed, as we keep the atmosphere calm and friendly. There are no passes or fails when it comes to this initial assessment – we just want to be well equipped to make sure that you become the best driver you can be.
If you have never driven before, this assessment drive will be a beginner's lesson, so we can help you pick up the basics, and figure out how many hours will be needed to pick up the rest!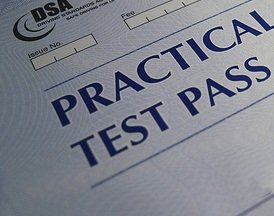 Is it for Me?
An intensive course in Sheffield is perfect for you if you need to pass quickly, work well under pressure, and have limited time to learn how to drive. If you are not used to pressure, an intensive driving course may not be the best option for you. We don't want the pressure of an upcoming test to overshadow your learning, and for some, learning a lot in a small amount of time can be stressful. Some people need time to take in information, and if this is the case you can get in touch with our friendly team to organise your set of lessons over a longer period of time. Think carefully before choosing an intensive driving course in Sheffield. We are ultimately not responsible for your test, and if you are not ready, we will not allow the use of our vehicle.