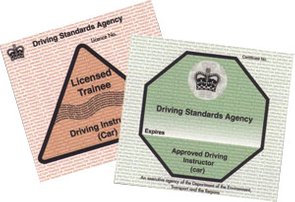 ARE YOU STUCK IN A RUT?
FED UP OF YOUR CURRENT JOB?
LOOKING FOR A NEW CAREER?
THEN BECOME A DRIVING INSTRUCTOR WITH GO FOR IT DRIVING SCHOOL
YOU'LL NEED - PATIENCE! TEACHING SKILLS! DRIVING SKILLS!
WHAT YOU'LL GET - A WORTH WHILE REWARDING JOB! GREAT PAY! THE ABILITY TO EARN AS MUCH OR AS LITTLE AS YOU WANT!
No large up front payments, we offer pay as you go options
All our training is carried out by instructors with many years experience in parts 1, 2 and 3 and with fantastic success records in getting our Potential Driving Instructors (PDI's) through to Approved Driving Instructor (ADI) status.
Our training is also on a one to one basis
CALL FOR AN ASSESSMENT DRIVE NOW AND WE'LL FILL YOU IN WITH ALL THE DETAILS
Call Rob on 07855798052 or Email – info@go-for-it.co.uk or message via FaceBook
Once you've passed we have some great franchise options on both Manual and Automatic
It's a great career so...............
Don't delay 'Go For It' and change your life