These days people want things sooner rather than later to manage their lives. You may need to drive for your job or to get a job or you could need a car for family reasons or perhaps you just don't like busses. If you need to pass in a hurry, an intensive driving course could be for you. Before you take this option, you must have a valid theory test pass certificate. If you do, read on. If you don't, book your theory test as soon as possible.
We provide intensive driving lessons in Rotherham and district. The lessons can sometimes be referred to as a crash course, the aim is to pass your test, not crash! This course can be tailored for whatever your level. So it will differ if you have never driven to someone who has had some lessons, or have failed a previous test. Our first step will be to assess your driving, this is how we will determine how many hours are required to raise your standard to give you a great chance of passing. We can estimate this over the telephone but cannot confirm until the assessment drive.
These types of courses can be organised for your holidays, take some time off, take the lesosns you need and take the test at the end of your course. There is less time to forget if your lessons are fit into a short period of time. Our intensive driving lessons in Rotherham and district are available in automatic and manual cars.
Driving Assessment
Don't Worry! It's not as daunting as you think. We just need to know where you are at. Whatever stage you are at, we will assess you. So whether you have had lots of lessons or none, we have to assess what you can do and what you can't. How else will we know how many hours of training you need to perfect areas needing to be improved. The assessment takes 2 hours.
Your instructor will introduce you to the training vehicle and give you some time to get used to it. Then we will see how you drive without us. We will look at all aspects of your drive, we will be more thorough than the examiner. We will make sure you can do all the manoeuvres and we will ask you to drive independently for a short time. It wont feel like your are being assessed, we will try to keep you calm. IF you have never driven, your assessment drive will be a beginner lesson where we can see first hand how quickly you pick up the basics.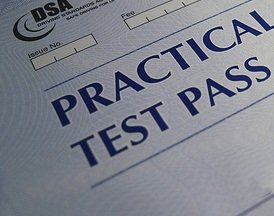 Is it for Me?
An Intensive Course in Rotherham and district is for you if you work well under pressure. If you do not, this course is not for you. Nerves and the pressure of your test coming soon can distract you from the learning that needs to take place. Some people need time to assimilate what they have learned, again, if this is you, this course is not for you. Think carefully before choosing a crash course in Rotherham and district. Our job is to help you get to test standard, if you do not progress as expected and if there isn't enough time to get you ready, we will not allow the use of our vehicle for the test..