Life sometimes means we need things right now. You may need to drive for your job or employment prospects or may be you are starting a family and buses are not for you. If you need to pass quick, an intensive driving course could help you. Before you take this option, you must pass your theory test and have a valid pass certificate.
We provide intensive driving lessons in Chesterfield and Dronfield. The lessons can sometimes be referred to as a crash course, the aim is to pass, not crash! This course can be tailored for people who have never or failed tests in the past. Our first step will be to assess your driving, this is how we will determine how many hours you need to raise your standard to test standard. We can estimate this over the phone but cannot confirm until the assessment drive.
So in your holidays, take all the lessons you need to pass and take the driving test at the end of your course. There is less time to forget if your lessons are fit into a short period of time. Our intensive driving lessons in Chesterfield or Dronfield are very popular and are available in automatic and manual cars.
Driving Assessment
Don't Worry! Your Intensive Driving course in Chesterfield and Dronfield has to start somewhere. Whatever stage you are at, we will assess you. So whether you have had lots of lessons or none, we have to assess what you can do and what you cannot. How else will we know how many hours of training you need to perfect areas needing to be improved. The assessment takes 2 hours.
Your instructor will introduce you to the car and explain the controls to get you used to it. Then we will see how you drive without us. We will observe all aspects of your drive, we will be more thorough than the driving test examiner. All the manoeuvres will be included and we will ask you to drive independently for a short time. It wont feel like your are being assessed, we will try to keep you calm. IF you have never driven, your assessment drive will be a beginner lesson where we can see first hand how quickly you pick up the basics.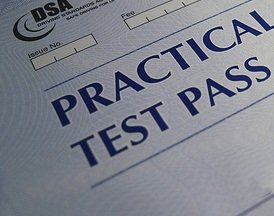 Is it for Me?
These courses are not for everyone. An Intensive Course in Chesterfield or Dronfield is for you if you work well under pressure. If you do not, this course is not for you. What can happen is that the pressure of your test coming soon can distract from the learning that needs to take place. Also, some people need time to assimilate information, again, if this is you, this course is not for you. Think carefully before choosing a crash course in Chesterfield or Dronfield. We are not responsible for your test and if you are not ready, we will not allow the use of our vehicle.